As we enter the final days before Christmas, the rush is on to find the perfect gift and tie a bow on any last-minute holiday preparations. And with supply chain issues causing shipping delays and empty shelves, many have adopted a shop-local strategy to help Santa and his elves this season. One way to skip the lines and avoid the shortages this year is to think outside of the beautifully wrapped box by providing an experience that doesn't fit under the tree. Experience gifts are a fun way to extend the magic of Christmas morning and support local businesses that serve our community all year-long.
Be the real MVP of the holiday season with these six Southwest Michigan experiences guaranteed to bring joy to everyone on your list: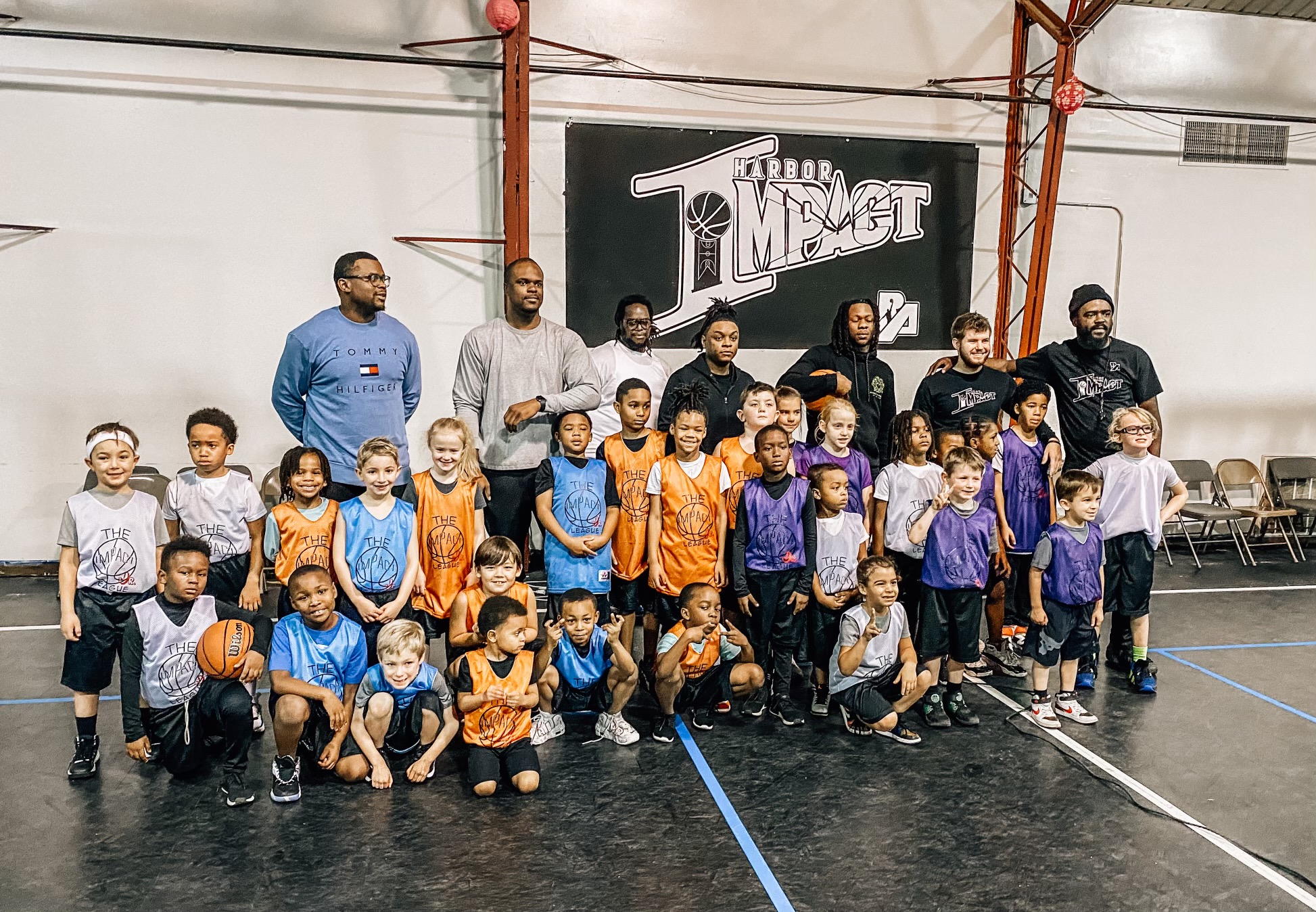 For the Kids
If you're looking for year-round fun for the kiddos, Harbor Impact Basketball is where it's at. From pre-school to old school, there's a place for everyone at the gym on Jennings Avenue, home of the Benton Harbor-based basketball organization founded by Rodney Alexander, a former professional basketball player and Big 10 athlete for the University of Illinois. For $50 a month for your beginner athlete, Impact coaches offer a structured "Learn and Play" session every Wednesday for kids (ages 5-9) to learn the fundamentals of basketball in a fun environment. For older players looking to improve their game, consider a gift certificate for private lessons or a 10-session class on ball control and shooting. Even though the focus is basketball, the mission is much bigger at this gym where people enter as strangers and leave as family. According to Alexander, "Our mission is to teach, develop, organize, manage, and offer players the opportunity to learn the skills of basketball while instilling values such as character, teamwork, discipline, respect, and sportsmanship. It's become much bigger than basketball. By serving the area of Southwest Michigan and Northern Indiana, we are able to bring a diverse population together to grow, build, and bond through the game — leaving all hate, discrimination, differences, and animosities at the door. We are here to Impact everyone who enters our gym – to do and be the best, and give their best to the world."
For the Tea Enthusiast
Have you ever visited a Victorian Steampunk-inspired tea room? Travel back in time at Apothica Teas in Niles and experience "a place to practice deliberate stillness and civilized mindfulness in a busy world." With custom tea blends and a variety of light refreshments, this Main Street business offers a fun way to connect with friends and family and enjoy old-world traditions over a pot of tea. Give the gift of Afternoon (High) Tea for $25 and encourage the recipient to escape the busyness of the world while savoring finger sandwiches, scones, and sweets. Apothica also offers monthly tea tasting events where attendees can try out different breakfast blends, chai varieties, or dessert flavors with the guiding help of knowledgeable staff. Even providing a gift certificate to the shop is an experience, as each is printed on vellum and delivered in a test tube. According to owners Shane and Laura Hollister, "Serving our customers high-quality teas and nibbles is, of course, a priority for us. But serving our community is an even higher priority and, to us, a very great privilege."
For the Wine Connoisseur
In keeping with the tasting theme, those who enjoy award-winning wine from the comfort of home would love a Wine Flight Tasting Kit from Buchanan-based Hickory Creek Winery. For $37 plus shipping, the kit includes everything you need for an at-home wine tasting: five 1.7 oz tasting bottles (two dry white, two dry red, one off-dry red), palate-cleansing crackers, a laser-etched stemless logo wine glass, and instructions for DIY or virtual tasting. Kits can be shipped to Illinois, Indiana, and Michigan and also include the option of a Zoom virtual tasting that can be scheduled with the winemaker, West Michigan native Adam McBride. With Hickory Creek's hand-crafted, European-style wines made from Lake Michigan Shore AVA grapes, recipients of this gift will soon want to venture out to experience this veteran-owned winery in person. And although the weather outside might be frightful, their new tasting tent with 600 square feet of heated and covered outdoor space is delightful on a wintry day.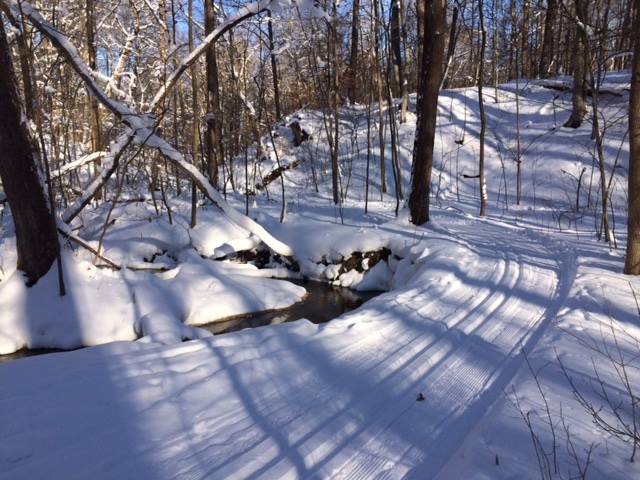 For the Outdoor Adventurer
For the folks who love to bundle up and enjoy the winter wonderland outside their front door, consider the experience of cross-country skiing at either Madeline Bertrand or Love Creek County Parks. According to the county's website, "Madeline Bertrand features three miles of level to gently rolling trails through pine and oak forests and along a bluff overlooking the St. Joseph River while Love Creek offers over five miles of open trails and challenging wooded slopes and turns." Ski equipment is available in youth and adult sizes at both parks for the daily rental rates of $5 (youth) and $10 (adult) with the additional option of snowshoe rental at Love Creek for $5. With night skiing options at Madeline Bertrand, a 3-mile fat tire bike trail at Love Creek, and minimal entry fees at both, this affordable experience gift has something for everyone. Pick up a winter trail permit for $20 or an annual entrance permit for $35 and give the gift of nature all year long.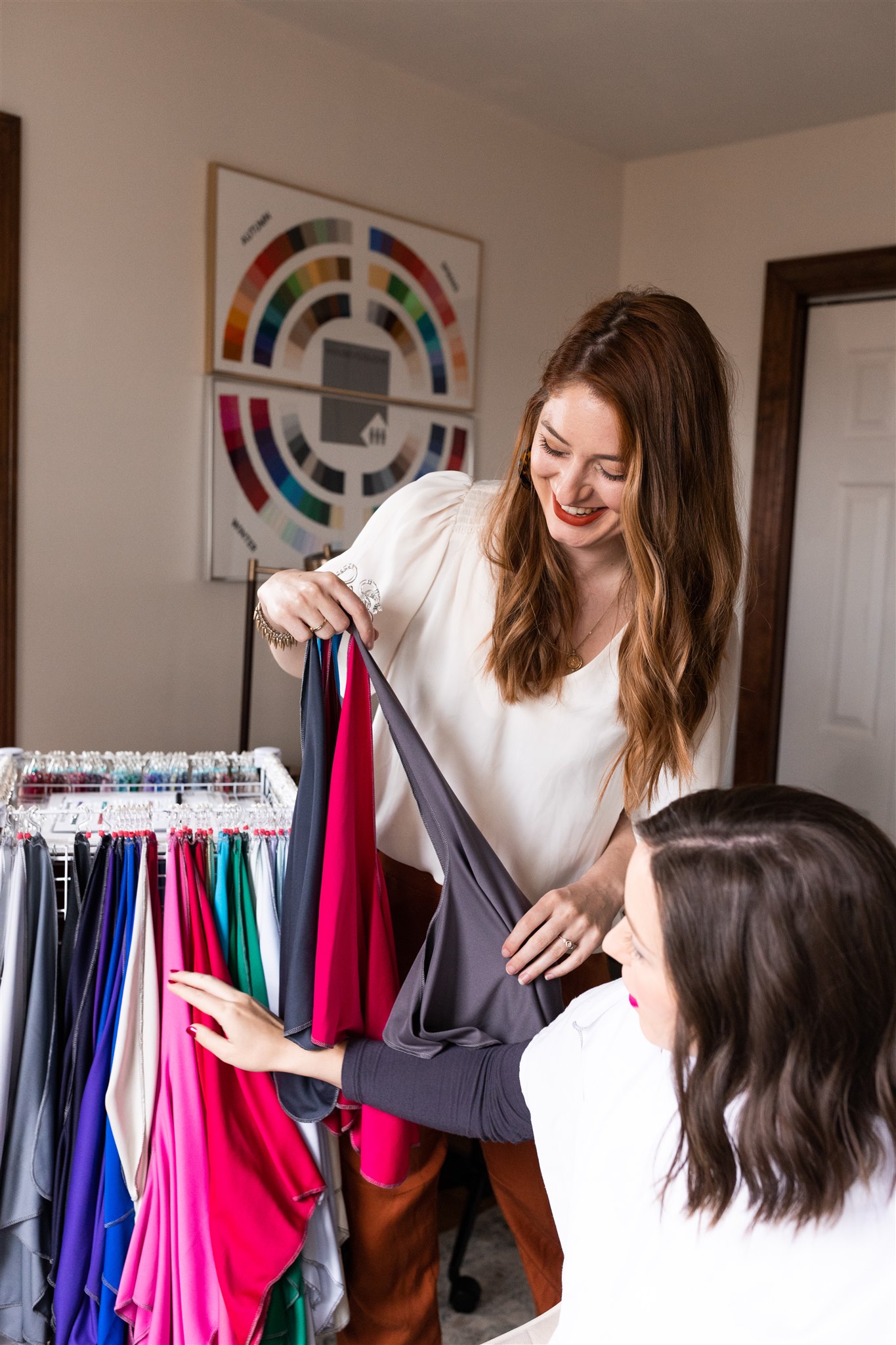 For the Fashion-Forward
For a fun experience tailored to the individual, consider a professional image consulting session with House of Colour – Southwest Michigan. From stay-at-home moms to business moguls, everyone can benefit from a personal color and style analysis. Whether the recipient wants to regain confidence after years of serving others or needs assistance cultivating a professional image for the business world, this experience is sure to be a hit. According to Owner Katie Jones, "Gifting a color or style analysis is much more than a one-time experience. You are giving a gift that will last a lifetime and the recipient will walk away with a greater appreciation of their own unique beauty and the knowledge to look and feel their best in every season of life." A color session will help clients learn about their natural coloring and how they match best with different selections of a color palette for a desired look. Clients can also choose to cultivate an authentic and personal style based on additional analysis and individual body architecture and personality. Check out the dramatic "Before" and "After" photos and purchase a gift card for this enlightening experience at the Watervliet-based small business.
For the Music Lover
You can't go wrong with tickets to a live performance at the Acorn Theatre in Three Oaks. Located in the historic Featherbone factory and featuring both well known artists and rising stars, this Southwest Michigan venue provides a memorable experience for all ages. With upcoming acts such as neo-classical pianist BLKBOK, Blues artist Matt Schofield, and Bluegrass performers Darin & Brooke Aldridge, there's a show for everyone. And according to the venue's website, "The intimate, acoustically-rich Acorn environment encourages interaction between the artists and audience." Reserve your tickets for a live show or purchase a gift card and let your recipient choose which act best suits their taste.
Whether its tea time or showtime, there's no shortage of things to see and do in Southwest Michigan this holiday season. Give the gift of a local experience and make this a Christmas to remember.
Buy Local Berrien's Holiday Shopping Series is brought to you by Forever Clean Soap Works on Cleveland Ave in St. Joseph. Shop handcrafted soaps, bath bombs, candles, lip balm and more in a festive, fun, and delicious-smelling setting!
About the Writer: Stacey Martin is a local author and freelance writer with a passion for promoting Southwest Michigan. She is the author of We Grow Kids Here and New Girl at Church, and the creator and host of "The Folks Back Home" podcast. She's a former marketing executive and current Domestic Director of a house full of kids.