Christmas comes but once a year, right? At least, that's the saying that has been passed down from generation to generation. What does it mean though? To me it means Christmas is a time for loved ones to gather and enjoy each others company. This phrase also means that Christmas is a time for generosity and goodwill. Of course, generosity does not always pertain to the spirit of gift giving. However, it is nice to show your appreciation for those around us with items we hope they would gain enjoyment from. That is why I am here to help you with some last-minute gift ideas for this holiday season!
Gifts made special; One of a kinds
Looking for just the right present? Want it to be extra special and unique? Check out Maggie Smith Art Company! This local artist has products available at the FuzzyButz Pet Bakery located in beautiful downtown St. Joseph. You can also find her paintings available at Tapistry Brewing located in Bridgman. Maggie Smith is the talented artist who breathes life into her masterpieces. If you were looking for one-of-a-kind artistry you may found what you are looking for. I had the pleasure of getting to speak with her to learn a little about how she makes some of her masterpieces. Maggie does acrylic pour paintings. She explained that the runoff from these paintings are dried and cut into pieces called paint skins. These paint skins are what she uses to create her charms. Therefore, it is almost as if you are getting a miniature painting with each product you purchase as well. In addition to the charms and paintings, Maggie also paints vases and has necklaces, bookmarks, and pins available for purchase. Below you can find a few photos of some of the work she creates.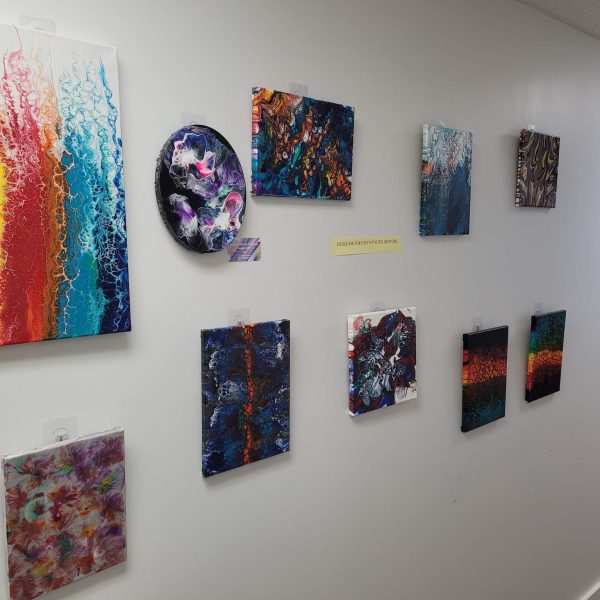 A treat, but not the kind you eat!
Let's be honest, we all know someone who is constantly doing something for others and kind of forgets that they deserve a break too. Why not remind them that they need a pampering once in a while themselves! The Lux Salon in Stevensville is the perfect place to help with that. Whether it's a total make over, or maybe just a simple cut and style that your loved one would enjoy, they can find it here! Although newer to the area, this talented team of stylists can handle the request to help you relax and let your stresses melt away for a little bit.
P.S. my friends, if the beginning of this section describes you, especially my mom's and dad's out there, don't be afraid to treat yourselves to a Christmas present too!
Adventures can be presents too
I know what you may be thinking, an adventure for a present? Yes! I can remember as a child, and quite honestly as an adult now too, enjoying when someone would say "I have a surprise for you." When that phrase was followed by "grab your coat." You better bet I grabbed my coat faster than the blink of an eye. If you know someone who is tough to buy for, skip the buying all together and plan a day date. The perfect place to take your children, or even child-like adult friends, is Slackers Family Fun Center. Now open in their new location on Vineland Road in St. Joseph! Slackers not only has a full-blown arcade to enjoy; It also has laser tag, blow up bounce houses, and lazy creek mining for your entertainment. This may be the best gift you could give to someone, not only do they get to have fun, they get to spend quality time with someone they love too.
Cheers to the Festive Foodies?
Looking for something with a bit of a sweet aftertaste to gift this holiday season? The Baker's Rhapsody in Dowagiac has just what you're looking for. With everything from muffins, cookies, danishes, and even cakes available, we sure are glad calories don't count during the holidays! Ok, well maybe they do but we can dream, right? After all, who could pass up on a delicious cup of coffee paired with their favorite scrumptious pastry?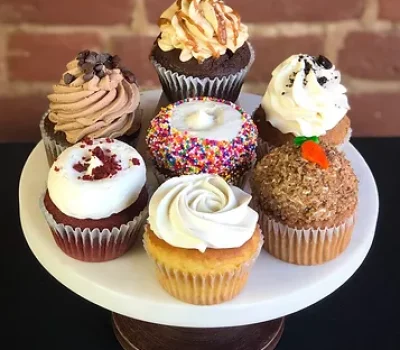 Just like we have foodies I know we have some local alcohol enthusiasts too. If you know someone who loves to try Michigan crafted adult beverages check out Local Pour in Sawyer. This tasting room gives its patrons the experience of a life time. Not only do they offer a friendly, welcoming environment. They also offer a variety of tasting options. No matter if your preference is wine, craft beers, ciders, or even sours, you can find it all under one roof! That's right, no need to go from place to place. Local Pour has a selection to please just about anyone. So, if you are looking to gift an experience to someone or maybe just a bottle of their delicious Traminette wine, stop on in and explore the options.
Back to the beginning, Christmas comes but once a year may be an older saying but its meaning is timeless. I hope these last minute, unique gift ideas may have helped some of you. Remember, being creative and putting some extra thought into a gift can make the value multiply. So whether it's an adventure for the memory books, an unforgettable experience, or a charming handmade craft that you gift this season let it be gifted with a little extra love.